Expert 2nd Opinion for Patients with Kidney (Renal) & Ureteral Stones in NYC
[col type="one-fourth"]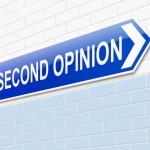 [/col]
[col type="three-fourth last"]
Dr. Alex Shteynshlyuger, a specialist in treating kidney and ureteral stones in New York City, offers second and third opinion for patients with complicated and recurring kidney stones as well as for patients with ureteral and bladder stones.
He offers rigorously proven minimally invasive latest treatment options for kidney stone as well as kidney stone prevention strategies.   He has performed many hundreds of procedures for treatment of kidney stones including ESWL, ureteroscopy with laser lithotripsy and PCNL as well as open surgery for kidney stones in men and women.[/col]
You should get a second opinion when:
You are unsure of the treatment options for kidney stones are available to you.
You want assurance that the choice of treatment is appropriate for your individual needs.
You want a thorough metabolic evaluation and preventative care to avoid kidney stones in the future
You want to make sure that you are aware and consider all modern treatment options available in making your treatment decision for kidney, ureteral and bladder stones
You want an independent opinion and review of the medical records
You want to be treated by a fellowship trained specialist in Endourology, a specialty that focuses on kidney stone treatment.