Enlarged Prostate: What it means to you.
Enlarged prostate is a common diagnosis.  Usually it is diagnosed based on physical exam by a physician. Sometimes an imaging study such as MRI, ultrasound (sonogram) or CT scan will yield a report of enlarged prostate.
[col type="one-fourth"]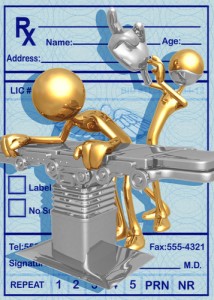 [/col]
[col type="three-fourth last"]Enlarged prostate can be a normal event with aging caused by BPH (benign prostatic hypertrophy).  However it can also cause or be associated with a number of problems.  Prostate can enlarge and cause difficulties with urination such as frequent urination, slow stream, stop-and-go urination, blood in urine, bladder stones and occasionally blockage of urine.
Sometimes prostate enlargement can be due to prostate cancer. A careful examination and a thorough evaluation by an experienced urologist who is an expert in diagnosis and treatment of prostate cancer can make a diagnosis.[/col]
For a thorough evaluation by a prostate specialist, schedule an appointment with Dr. Alex Shteynshlyuger call us or schedule appointment online.
How is BPH diagnosed?
BPH is a clinical diagnosis based on symptoms.  There is no single test that 'clinches' a diagnosis.
Once a diagnosis of BPH established treatment options can be discussed. Usually an AUA symptom questionnaire will help determine how symptomatic you are. A complimentary studies such as uroflow and PVR may be performed. A blood test, PSA, may also be performed. The PSA test suggests the risk for prostate cancer it is also correlated to the size of the prostate. The prostate and bladder ultrasound may also be performed.
Treatment Options for BPH
For patients with early minimally symptomatic BPH that does not cause any significant symptoms monitoring and observation may be appropriate.
For men with more symptomatic BPH medical therapy is the mainstay of therapy.  If the disease progresses and does not respond to medical therapy with medications such as Flomax, Cialis and Proscar,  surgical treatment with minimally invasive therapy may be considered. Minimally invasive therapy may also be considered thin man who are not willing to take medications.
Transurethral microwave therapy such as Prolieve is effective in alleviating symptoms of BPH and enlarged prostate.  It tends to improve the symptoms as well or better than medications.  Other surgical therapies such as transurethral resection of the prostate as well as laser (Greenlight, Holmium etc) of the prostate are very effective and are usually done as outpatient same day surgery.  Some men may need to stay 1-2 days in the hospital after these procedures.
[box style="0″]
Dr. Alex Shteynshlyuger is a fellowship trained board certified urologist with expertise in evaluation and treatment of enlarged prostate and BPH using modern effective and proven treatment methods.  If you or someone you know has been diagnosed with enlarged prostate, BPH or prostate problem, make an appointment to take advantage of Dr. Shteynshlyuger's expert advice. We provide urological care to patients in Manhattan, Brooklyn, Staten Island and Queens.
[/box]