Expert Second Opinion for Men with Urinary and Prostate Problems, Enlarged Prostate and BPH in NYC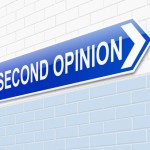 Dr. Alex Shteynshlyuger, a NYC specialist in treatment of urinary and prostate problems in men offers second and third opinion for treatment of BPH, enlarged prostate, frequent urination, urinary incontinence and frequent UTI.  He treats and offers second opinions for patients with complex urinary and prostate problems.  
Why should you get a second opinion for your urinary and prostate problems?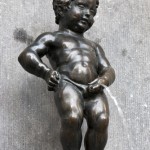 If you have been diagnosed with urinary or prostate problems, it makes sense to get a second opinion.  Urinary problems can be caused by a large number of medical and urological problems. Because some of the causes are harmless while others can be dangerous such as prostate and bladder cancer if not detected early, getting a second opinion for urinary problems and enlarged prostate makes a lot of sense.
The field of prostate diagnostics and treatment is seeing new advances.  The treatment approaches and philosophy differ among different physicians.  Up to 30% of men would change their treatment plan after second opinion.
A second opinion will help you ascertain the presence and causes of urinary and prostate problems and risk stratification.  It may also answer many of your unanswered questions. You can choose to explore the questions that you may not have been comfortable addressing with the first physician.
You should get a second opinion for enlarged prostate and urinary problems in New York City when: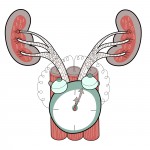 You are unsure of the treatment options available to you for your prostate or urinary problems

When your current treatment is not providing the relief you expect.

You want assurance that the diagnosis and treatment plan for your prostate problems is appropriate for your individual needs.
You want to make sure that you are aware and consider all modern treatment options available in making your treatment decision for frequent urination, BPH and enlarged prostate, prostatitis and its underlying causes.
You want an independent opinion and review of the medical records
You want to be treated by a fellowship trained specialist.
You want a Board Certified Urologist with extensive experience treating prostate and urinary problems in men.
If you have been diagnosed with enlarged prostate getting a second opinion might make sense:
 New treatment options are becoming available for enlarged prostate and urinary problems.  There are treatment options that are available that you need to be aware of including medications, minimally invasive procedures and surgeries, as well as Robotic Surgery.

If you have not seen a fellowship trained Urologic Surgeon, who specializes in treatment of prostate and bladder problems, you might benefit from expertise of a subspecialist in this area.
Dr. Shteynshlyuger has made important contributions to scientific literature.    He is board certified in urology and fellowship trained in minimally invasive urologic oncology.  He is Robotically trained on the DaVinci Robot.  To take advantage of his expertise and to make an appointment, please contact our office. Dr. Shteynshlyuger is among the top NYC urologists.