Frequent Urination in Men
Frequent urination in men is a common symptom. There are many causes for frequent urination in men.
Urinary tract infection (UTI) can cause frequent urination in men. Typically a man would also have some burning with urination and urinary urgency.
Sexually transmitted diseases such as gonorrhea and chlamydia can cause urethritis and frequent urination.
[col type="one-fourth"]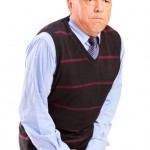 [/col]
[col type="three-fourth last"]
The most common cause of frequent urination in men is enlarged prostate or BPH(benign prostatic hyperplasia). The prostate grows as men age. The prostate starts growing when men are 30-40 years of age.  Over time as the prostate grows further it blocks the urinary stream.  The bladder doesn't empty completely and as a result fills fast. This leads to frequent urination and occasionally urinary incontinence or urinary leakage. Urinary incontinence occurs when the man cannot get to the bathroom on time.
[/col]
The prostate can also grow for other reasons such as prostate cancer.  As a result a full urological evaluation is important to find out the exact cause of frequent urination.
Overactive bladder disease can also cause similar symptoms of frequent urination.
Other causes of frequent urination in men include:
UTI
BPH
Overactive Bladder
Neurogenic bladder
Stroke
Multiple Sclerosis
Parkinson's disease
Certain medications (diuretic or water pill such as lasix or hydrochlorothiazide)
Enlarged prostate or BPH as well as other causes of frequent urination can cause poor sleep because of the frequent awakening at night to urinate and tiredness during the day because of poor sleep at night.
Fortunately effective treatment options are available for frequent urination because of the enlarged prostate as well as from other causes of frequent urination.
Schedule an Appointment with Dr. Shteynshlyuger:
Dr. Alex Shteynshlyuger is a fellowship trained board certified urologist with expertise in evaluation and treatment of urological problems in men with frequent urination using modern effective and proven treatment methods.  If you or someone you know has been experiencing urological symptoms,  make an appointment to take advantage of Dr. Shteynshlyuger's expert advice.