Genetics:
[col type="one-third"]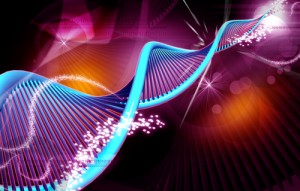 [/col]
[col type="two-third last"]
It is estimated that 5-10% of prostate cancers are inherited.  However, efforts to elucidate genetics of prostate cancer have had limited success probably due to heterogeneity of prostate cancer genetics.  Multiple candidate gene loci have been identified for higher susceptibility as well as higher risk, aggressive disease.  At this time genetic inheritance is an active research area but no clinical applications are available.  This is likely to change in the near future.
[/col]
Dr. Alex Shteynshlyuger works in collaboration with you to optimize your prostate cancer care.  He has extensive experience taking care of men with family history of prostate cancer and keeps abreast of the latest research in genetics of prostate cancer that affects clinical care. Make an appointment with Dr. Shteynshlyuger, a fellowship-trained urologic oncologist specializing in treatment of early as well as advanced and metastatic prostate cancer.