Prostate Cancer – Hormonal Therapy
[col type="one-third"]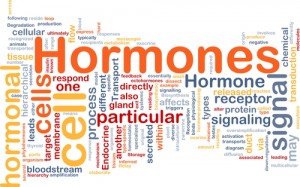 [/col]
[col type="two-third last"]
Hormonal therapy is used often in treatment of advanced prostate cancer as prostate cancer is very responsive to testosterone, which is a natural hormone. Hormonal therapy refers to anti-androgen therapy that in one way or another ablates the effect of testosterone on prostate cancer cells.
Dr. Shteynshlyuger utilized a variety of hormonal treatments that are custom-tailored to each patient.  It should be noted that not every patient needs or benefits from hormonal therapy.  Typically only patients with advanced prostate cancer or prostate cancer that recurs after treatment are treated with hormonal therapy.
[box style="0″]
Dr. Alex Shteynshlyuger is a fellowship trained board certified urologist with expertise in evaluation and treatment of prostate cancer using modern effective and proven treatment methods.  If you or someone you know has been diagnosed with early, advanced or metastatic prostate cancer, make an appointment to take advantage of Dr. Shteynshlyuger's expert advice.
[/box]
[/col]
Androgen deprivation therapy (ADT) such as Lupron, Zoladex are used for treatment of prostate cancer. Sometimes anti-androgens such as Casodex (bicalutamide) are added as well. Newer hormonal treatments such as
Hormone therapy (androgen deprivation therapy) may be used in conjunction with other treatments or alone as a primary treatment. Hormone therapy may act to halt or slow the growth of prostate cancer, and it is often used in men with advanced disease. A variety of hormonal drugs can produce a medical castration by cutting off supplies of male hormones. Female hormones (estrogens) block the release and activity of testosterone. Antiandrogens block the activity of any androgens circulating in the blood. Still another type of hormone, taken as periodic injections, prevents the brain from signaling the testicles to produce androgens.
Hormone therapy has the potential to cause a number of side effects including impotence. Men should discuss the potential benefits and side effects of hormone therapy with their doctors.
While clinical studies support the effectiveness of the da Vinci Surgical System when used in minimally invasive surgery, individual results may vary. There are no guarantees of outcome. All surgeries involve the risk of major complications. Before you decide on surgery, discuss treatment options with your doctor. Understanding the risks of each treatment can help you make the best decision for your individual situation.Surgery with the da Vinci Surgical System may not be appropriate for every individual; it may not be applicable to your condition. Always ask your doctor about all treatment options, as well as their risks and benefits. Only your doctor can determine whether da Vinci Surgery is appropriate for your situation. The clinical information and opinions, including any inaccuracies expressed in this material by patients or doctor about da Vinci Surgery are not necessarily those of Intuitive Surgical, Inc. and should not be considered as substitute for medical advice provided by your doctor. All persons depicted are models unless otherwise noted. © 2011 Intuitive Surgical. All rights reserved. Intuitive, Intuitive Surgical, da Vinci, da Vinci S, da Vinci Si, Single-Site,  InSite, TilePro and EndoWrist are trademarks or registered trademarks of Intuitive Surgical. All other product names are trademarks or registered trademarks of their respective holders.


PN 871996 Rev A 05/08