Prostate Cancer – Improved Outcomes with Modern Care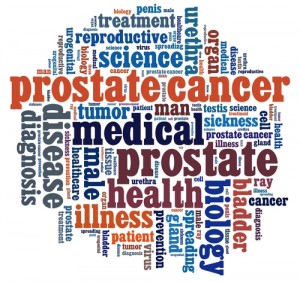 Prostate cancer is one of the most common cancers that affect men.  It is also one of the most complex diseases with much controversy about the need for screening, competing treatment options, and outcomes of treatment.
With everyone having an opinion, what is a patient to do?
You need a trusted advocate on your side with extensive experience and judgment informed by research.  Dr. Alex Shteynshlyuger is a subspecialty trained urologic surgeon with expertise in managing prostate cancer. He treats patients with early-stage and late-stage prostate cancer.
"I take pride in offering personalized options that have proven benefit and on the cutting edge of patient care, science and research." – Dr. Alex Shteynshlyuger July 2013
Prostate cancer care is undergoing a dramatic transformation. Our understanding of prostate cancer biology and its treatment has improved dramatically over the past 5 years. The resultant treatments are much more effective than anything had before.
I expect that over the next 10 years both our understanding and our treatment of prostate cancer will be revolutionized again. Even 5-10 years ago we had few options for treatment of advanced prostate cancer.  This has changed dramatically with more effective treatments being available for patients with the most aggressive cancers.
"As a result of upcoming innovations, I expect that surgical treatment for prostate cancer as part of multimodal treatment will again take a central role.  This will be particularly true for patients who have not been traditionally considered as surgical candidates." – Dr. Alex Shteynshlyuger (New York City, October 2013)
Dr. Shteynshlyuger has made important contributions to prostate cancer scientific literature.  To take advantage of his expertise and to make an appointment, please contact our office.
Learn more about Prostate Health