Prostate Cancer – Cryosurgery
[col type="one-third"]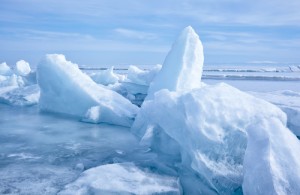 [/col]
[col type="two-third last"]
Cryotherapy is an effective treatment for prostate cancer that recurred locally after radiation therapy. Dr. Shteynshlyuger offers cryotherapy to patients who are good candidates for this procedure.
Cryosurgery uses liquid nitrogen to freeze and kill prostate cancer cells. Guided by ultrasound, the doctor places cryotherapy needles in the prostate gland. The needle tracks are dilated for the thin metal cryo probes to be inserted through the skin of the perineum into the prostate. Liquid nitrogen in the cryo probes forms an ice ball that freezes the prostate cancer cells; as the cells thaw, they rupture. The procedure takes about two hours, requires anesthesia (either general or spinal), and requires one or two days in the hospital.
[/col]
During cryosurgery, a warming catheter inserted through the penis protects the urethra, and incontinence is seldom a problem. However, the overlying nerve bundles usually freeze, so most men become impotent.
The appearance of prostate tissue in ultrasound images changes when it is frozen. To be sure enough prostate tissue is destroyed without too much damage to nearby tissues, the surgeon carefully watches these images during the procedure. But compared with surgery or radiation therapy, doctors know far less about the long-term effectiveness of cryosurgery.
Current techniques using ultrasound guidance and precise temperature monitoring have only been available for a few years. Outcomes of long-term (10- to 15-year) follow-up must still be collected and analyzed. For this reason, most doctors do not include cryosurgery among the options they routinely consider for initial treatment of prostate cancer.
While clinical studies support the effectiveness of the da Vinci Surgical System when used in minimally invasive surgery, individual results may vary. There are no guarantees of outcome. All surgeries involve the risk of major complications. Before you decide on surgery, discuss treatment options with your doctor. Understanding the risks of each treatment can help you make the best decision for your individual situation.Surgery with the da Vinci Surgical System may not be appropriate for every individual; it may not be applicable to your condition. Always ask your doctor about all treatment options, as well as their risks and benefits. Only your doctor can determine whether da Vinci Surgery is appropriate for your situation. The clinical information and opinions, including any inaccuracies expressed in this material by patients or doctor about da Vinci Surgery are not necessarily those of Intuitive Surgical, Inc. and should not be considered as substitute for medical advice provided by your doctor. All persons depicted are models unless otherwise noted. © 2011 Intuitive Surgical. All rights reserved. Intuitive, Intuitive Surgical, da Vinci, da Vinci S, da Vinci Si, Single-Site,  InSite, TilePro and EndoWrist are trademarks or registered trademarks of Intuitive Surgical. All other product names are trademarks or registered trademarks of their respective holders.
[box style="0″]
Dr. Alex Shteynshlyuger is a fellowship trained board certified urologist with expertise in evaluation and treatment of prostate cancer using modern effective and proven treatment methods including cryotherapy, Robotic surgery and radiation therapy.  If you or someone you know has been diagnosed with early, advanced or metastatic prostate cancer, make an appointment to take advantage of Dr. Shteynshlyuger's expert advice.
[/box]