We Are the Home of Men's Sexual Healthcare in NYC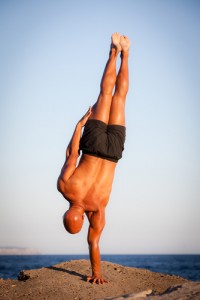 Men's Sexual Health is often overlooked among other men's health concerns such as diabetes, obesity, elevated blood pressure, and cholesterol.
Dr. Shteynshlyuger, an expert in men's sexual health and a board-certified urologist, offers specialized evaluation and management of men's sexual health in New York City.  He is one of the few physicians who provide multidisciplinary sexual health care in the area.
Men's sexual health concerns include erectile dysfunction, premature ejaculation, infertility, male birth control (including vasectomy), safe sex practices and treatment of STDs (sexually transmitted diseases), prostatitis, testicular pain, scrotal pain, and penile curvature (Peyronie's disease).  In addition, we evaluate and treat varicoceles in adults and perform circumcisions for men.
Our comprehensive evaluation includes a full history, medication use, physical exam, and laboratory testing including hormonal testing for hypogonadism (low testosterone) if indicated.
Most treatments are offered in office settings. Evaluation and treatment for ED including injections for ED are offered in the office setting.  Most men with STDs and genital warts on the penis or scrotum can be cared for in office settings.
Dr. Shteynshlyuger also operates at hospitals top-rated for urology by the US & News Reports.  Dr. Shteynshlyuger is a surgeon and offers the most advanced surgical procedures for men's sexual health, including an inflatable penile prosthesis for men with ED who do not respond to medical treatment with medications.
Dr. Alex Shteynshlyuger is a fellowship-trained board-certified urologist with expertise in the evaluation and treatment of men's sexual health issues using modern effective and proven treatment methods.  If you or someone you know has been experiencing or diagnosed with ED, low testosterone, or infertility, make an appointment to take advantage of Dr. Shteynshlyuger's expert advice