Peyronie's Disease Care
[col type="one-third"]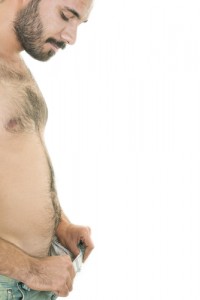 [/col]
[col type="two-third last"]
Peyronie's disease refers to curvature or abnormal bending of the penis. Peyronie's disease is fairly common mostly in mild forms. A number of causes for Peyronie's disease  been been hypothesized including microtrauma, genetic predisposition and abnormal deposition of collagen.  Peyronie's disease is often associated with a plaque which is a hard nodule or scar tissue within the penis.
Peyronie's disease can cause a number of problems including difficulty with getting erections, erectile dysfunction, pain with erections, pain with intercourse for the man and his partner.
Peyronie's disease has 2 stages early-stage where the plaque is evolving and stable stage once this plaque has stabilized.  Spontaneous regression of peyronie's disease can happen during the evolving phase which can last up to one year.
[/col]
A number of treatments have been tried for Peyronie's disease. The most effective treatments are surgical correction with plication of grafting sometimes in combination with IPP (Inflatable penile prosthesis).  A number of less invasive treatments have been tried with some success including injections of plaque with medications including verapamil and interferon.
A fairly new and highly effective treatment has been introduced which is collagenase also known commercially as Xiaflex.  It has good efficacy in improving curvature in randomized controlled trials. The treatment with collagenase is minimally invasive delivered to the plaque via injection and has a good safety profile.
Not all men with Peyronie's disease require active treatment.
If you think you might have Peyronie's, schedule an evaluation with a board-certified expert today.