Elevated PSA Dilemma
PSA (prostate-specific antigen) is a blood test that has been used as a screening test for prostate cancer. However PSA is normally present in men. There is no cut-off or threshold level of PSA that separates men with prostate cancer from those without prostate cancer.
[col type="one-fourth"]
[/col]
[col type="three-fourth last"]As the PSA level increases the chances of prostate cancer increases. However PSA elevation can be caused by many other conditions. There is no PSA level above zero that can absolutely exclude presence of prostate cancer. However high-risk prostate cancer is rare in men with low PSA.
PSA elevation can be caused by infection, UTI, prostatitis, normal date-to-day variation in PSA levels that can vary as much as 30%, as well as due to renal insufficiency and a number of other conditions.[/col]
In addition baseline PSA levels appear to be inherited or genetically determined with some men having normally higher PSA levels than others in the absence of prostate cancer or any other prostatic disease.
PSA levels tend to increase normally as men age. This increase tends to be gradual over a period of years.
In men with PSA that is elevated for their age or that has rapidly increased from a prior value, concerns about the presence of prostate cancer are raised.
Whether or not a biopsy is needed is a matter of careful evaluation of all clinically relevant factors for the individual patient.
[col type="one-fourth"]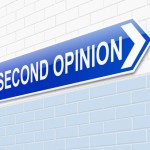 [/col]
[col type="three-fourth last"]In patients with prior history of negative prostate biopsies who have persistent elevation of PSA, a clinical dilemma is raised as to how to proceed and how to manage the issue of elevated PSA.
The risks and benefits of PSA screening had been vigorously debated. The practice of PSA screening has found its critics.  The major concern about PSA screening is that the treatment of prostate cancer is associated with a number of side effects  while many treated cancers may have not ever posed a threat to man's health.[/col]
The question is what is the right option for you?
Schedule an Appointment with Dr. Shteynshlyuger:
Dr. Alex Shteynshlyuger is a fellowship trained urologic oncologist. He is board certified urologist with special expertise in diagnosis and treatment of all stages of prostate cancer and elevated PSA.  He uses modern effective and proven treatment methods based on best available studies.  If you or someone you know has been experiencing prostate cancer, elevated PSA or related urological symptoms,  make an appointment to take advantage of Dr. Shteynshlyuger's expert advice.