Causes of ED (Erectile dysfunction and Male Impotence)
Erectile Dysfunction or ED, also known as male impotence, is the inability to obtain or maintain an erection that is sufficiently rigid to have satisfying sex.  ED is one of the most common diagnosis affecting men worldwide. Many many have difficulty achieving an erection that is adequate for sexual intercourse. Some men are able to achieve an erectionbut have difficulty maintaining an erection to have satisfying sex.
Erection is a vascular event. It is caused by inflow of blood into the penis. As a result poor erections or erectile dysfunction is often caused by medical problems that are correlated with vascular disease.
Was are the causes of ED?
[col type="one-fourth"]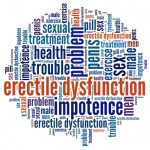 [/col]
[col type="three-fourth last"]
Neurological problems (multiple sclerosis Stroke or neurological disease, including Parkinson's, Alzheimer's, and multiple sclerosis
Diabetes
Vascular disease (Peripheral vascular disease)
Heart problems (CAD)
Hypertension (high blood pressure)
Tobacco smoking
Stress,Fatique
Performance Anxiety
System drug abuse including alcohol, marijuana and and other recreational drugs
Hypercholesteremia
Medications( blood pressure medications/antihypertensives, antidepressant medications including SSRI)
Prostate cancer treatments( radical prostatectomy surgery, radiation therapy, hormonal therapy)
Pelvic surgery( for colon cancer bladder cancer (in)
Pelvic radiation (colon cancer prostate cancer bladder cancer)
Pelvic injury or trauma
Liver problems (liver failure, cirrhosis)
Obesity
Kidney problems (dialysis, kidney failure or renal insufficiency)
Read about Treatment Options for ED.
Measures to Prevent ED:
Good healthy diet
Exercise
Keep cholesterol in check
Keep blood pressure in check
Treat Diabetes
Avoid Stress
[/col]