Second Opinion for Men with ED and Sexual Health Problems in NYC – Board Certified and Fellowship Trained
Dr. Alex Shteynshlyuger is a NYC urologist who specializes in providing second and third opinions for complex urological problems.  Fellowship trained and board certified, he offers second and third opinions to men and with sexual problems, Erectile Dysfunction, Peyronie's disease and low testosterone.  He has published in academic journals and made presentations at national meetings on a variety of urological topics.
[col type="one-fourth"]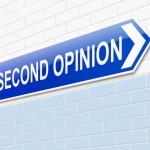 [/col]
[col type="three-fourth last"]
Dr. Alex Shteynshlyuger, a specialist in treating men with complicated urological and medical problems in New York City, offers second and third opinion for patients with complicated sexual problems including ED, premature ejaculation and scrotal pain.
He offers rigorously proven minimally invasive latest treatment options and prevention strategies. [/col]
You should get a second opinion when:
You are unsure of the treatment options available to you.
You want assurance that the choice of treatment is appropriate for your individual needs.
You want to make sure that you are aware and consider all modern treatment options available in making your treatment decision
You want an independent opinion and review of the medical records
You want to be treated by a fellowship trained specialist who is board certified in treatment of Men's Sexual Health problems.