BCG Treatment Offered by Bladder Cancer Specialist
BCG has been shown to be extremely effective for treatment of non-invasive bladder cancer. It is the recommended treatment for all patients with frequently recurring high grade Ta.  It is recommended for all patients with T1 stage bladder tumor and CIS of the bladder.  The benefits of BCG are numerous including decreased tumor recurrence and progression.  The evidence points that BCG treatment likely also improves survival of patients with bladder cancer and decreases the need for major bladder surgery.
[col type="one-fourth"]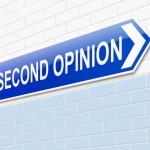 [/col]
[col type="three-fourth last"]The recommended protocol for BCG administration by the National Cancer Care Network guidelines is an induction course of BCG of 6 weeks followed by maintenance BCG for 3 years. If the tumor recurs, the recommendations are more complex and depend on a variety of factors including patient condition, disease grade and stage and patient ability to tolerate other treatments.
[/col]
BCG for CIS
BCG has been shown to be effective for carcinoma in situ of the bladder. Current evidence suggests that it decreases the rate and frequency of recurrence and prevents disease progression.
BCG for Upper Tract (ureteral and kidney) Transitional cell carcinoma (TCC)
BCG has been used for upper tract BCG. We administer it via nephrostomy tube.  It is appropriate for a select group of patients with careful follow up.
How BCG is administered
BCG is administered via a urethral catheter that is temporarily inserted into the bladder. The catheter is then removed.  The patient is advised to lie in different positions (back, front, sides sequentially in 15 minute increments) to ensure that the entire bladder surface is exposed to BCG.  The recommended dwell time for BCG is 2 hours; at least 1 hour should be aimed for if retaining it for 2 hours is difficult.  After voiding in the toilet, the toilet should be flushed/washed with Clorox bleach for 15 minutes before draining it.
Patients who do not respond to BCG treatment may try other intravesical therapies but many are well served with surgical treatment or chemotherapy combined with radiation.
Schedule an Appointment with Dr. Shteynshlyuger:
Call today: (646) 663-5544
Dr. Alex Shteynshlyuger is a fellowship trained board certified urologist with expertise in evaluation and treatment of prostatitis using modern effective and proven treatment methods.  If you or someone you know has been experiencing symptoms of prostatitis, make an appointment to take advantage of Dr. Shteynshlyuger's expert advice.