Follow up for Bladder Cancer
Dr. Alex Shteynshlyuger, a specialist in treatment of bladder cancer in NYC uses national guidelines issued by the National Cancer Care Network for follow up of patients with bladder cancer.  This continuously updated guideline with latest evidence based recommendations based on latest research findings is considered the best option for follow up of patients with bladder cancer.  Medical oncologists, urologists and urologic oncologists worldwide follow the NCCN guidelines for the best practices in care of patients with bladder cancer.
[col type="one-fourth"]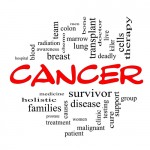 [/col]
[col type="three-fourth last"]
Follow up of bladder cancer depends on the stage and grade of the disease.  For non-invasive bladder cancer, typical follow up includes regular cystoscopies, selective laboratory testing, selective imaging of the kidneys and the bladder and cytology or FISH (Urovysion).
[/col]
For patients with advanced or metastatic disease follow up includes laboratory testing, cytology and imaging with CT scan.
The exact follow up depends on the individual patient bladder cancer stage and latest research.