BCG treatment is known to benefit patients with bladder cancer.  Yet in the latest study only 22% of eligible patients receive the recommended BCG treatment.
The question is why?
Every study has limitations. Certainly the limitations do not explain why almost 80% do not receive BCG treatment. It is a question of patient selection and physician awareness/hesitance to administer BCG.
[col type="one-fourth"]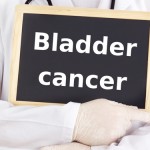 [/col]
[col type="three-fourth last"]Very few patients are truly ineligible for BCG treatment – these are mostly patients who have absolute contraindications, mainly immunocompromise of some sort (UTI/bleeding and trauma are temporary contraindications that usually go away in a few weeks). The absolute contraindications and other study limitations can account for at most 10-15% of patients with non-muscle invasive bladder cancer. That still leaves >50% of eligible population with bladder cancer who do not get a low cost highly beneficial treatment.[/col]
In my experience, I have not had a single patient who rejected an opportunity to receive BCG after an INFORMED CONSENT about its benefits and risks.  Why?  Patients are very rational.  They know that an ounce of prevention is better than a pound of treatment.
Some of my patients have stopped BCG after initiating it because of tolerance or side effect issues. Some were not able to start it because of other medical issues, intervening contraindications.   Many of the elderly and frail patients have a more extended period over which they end up getting the induction 6 week course of treatment – some get it over 12 weeks. 
Yet overall in my practice close to 90% of eligible practice at least initiate BCG treatment; more than 80% complete induction BCG course either at a full or reduced dose.  Vast majority of these CHOOSE to continue maintenance BCG treatment despite tolerable side effects because of the INFORMED UNDERSTANDING OF BENEFITS of BCG treatment.
What is the solution to the national problem?
I believe similar to a smoking campaign, an awareness campaign for bladder patients "Ask Your Doctor About BCG" will be the best impetus for the physicians to offer BCG.  Physician awareness campaign, perhaps incorporated in the next #ChooseWisely campaign of THINGS TO DO.
If all fails, perhaps increasing reimbursement to make it extremely lucrative to administer BCG will do the trick.  Because BCG is so cost effective, providing financial incentives will still lead to significant cost savings.  Financial incentives always work well (Look at how much infighting there is for Radiation Therapy dollars – everyone – hospitals – RadOnc, Urologists, etc – wants to have the monopoly to give it).  The risks of BCG are a sufficient disincentive for physicians not to administer it to those who do not qualify.