Expert in Men's Health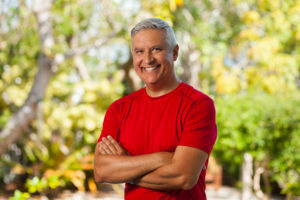 Dr. Alex Shteynshlyuger has published numerous articles and made presentations on men's health on topics such as testosterone supplementation, prostate cancer, prostatitis, erectile dysfunction, Peyronie's disease.
He is available for second and third opinions on issues affecting men's health.  If you or someone you know needs a urologist experienced in men's health, make an appointment with Dr. Alex Shteynshlyuger
BPH and Enlarged Prostate
We offer the most innovative treatment with the fewest side effects, Neotract Urolift System for BPH. Dr. Alex Shteynshlyuger is a physician experienced in treating men with Urolift.
Sexual Health
Sexual concerns are very common among men.  We see, evaluate and treat men with a wide variety of sexual concerns including lack of desire, poor sex drive or poor libido, difficulty with obtaining erections or maintaining erections commonly referred to as erectile dysfunction (ED), premature ejaculation (PE), penile curvature or Peyronie's disease and many other concerns.  We successfully treat patients who are as young as early 20's and those who are well into 80s.  Likewise we do a thorough evaluation that includes cholesterol testing when needed.  We offer both medical and surgical care for these conditions as indicated.
We offer a thorough hormonal evaluation for men with symptoms suggestive of low testosterone (Low T) or other hormonal imbalances.  Hypogonadism is common and can present with a variety of symptoms that can affect men's sexual health.
For patients with scrotal pain, groin pain and testicular pain, we offer a thorough evaluation, testing and medical as well as surgical treatment options as indicated.
We also confidentially evaluate, test and treat patients concerned about possibility of sexually transmitted disease (STD) such as genital warts, penile warts, scrotal warts, gonorrhea, chlamydia, herpes, HPV, syphilis and HIV/AIDS.  We treat genital infections such as jock itch often caused by yeast infection.
Reproductive Health
We provide thorough evaluation for men and couples who have problems with conception and infertility.  We offer thorough evaluation and treatment for male infertility including semen analysis, testing for UTI, environmental exposure assessment, DNA and genetic testing as well as hormonal evaluation.
We offer full range of proven infertility treatments for men including dietary and behavioral modification, testicular biopsy when necessary and/or TESE sperm retrieval for IVF.
Birth Control: Vasectomy & Male Sterilization
We offer consultations on permanent birth control options for men and their partners.  We offer in-office vasectomy procedure, which is a permanent method of sterilization for men who do not desire future fertility.
Prostate Health
We provide expert evaluation and treatment for men with prostate health concerns.  Men with enlarged prostate and symptoms of poor urination, slow stream, difficulty urinating, frequent urination or waking up at night to urinate often benefit from a thorough evaluation and treatment of prostate problems which can include BPH, prostate cancer and prostatitis.
Bladder Problems/Urinary Problems/Urinary Tract Health
We provide thorough evaluation and testing of bladder problems such as frequent urination and difficulty with urination including burning and strain. We provide urinalysis, urine culture testing  for UTI as well as more advanced testing such as uroflow, post-void residual and complex urodynamics when necessary to elucidate the diagnosis.  We offer evaluation for urinary leakage (urinary incontinence) and provide medical and surgical treatment for these conditions.  In addition, we offer treatment for bladder stones as well as kidney stones using modern methods that include the Holmium laser.
Genitourinary Cancer:
Our urologist, a specialist in cancer care evaluates and treats patients with kidney masses, Kidney cancer, bladder masses, bladder cancer, prostate cancer and testicular cancer.
We offer state-of-the art medical, surgical, radiation oncology and chemotherapy treatments for patients with cancers of the kidney, bladder, ureters, prostate and the testis.